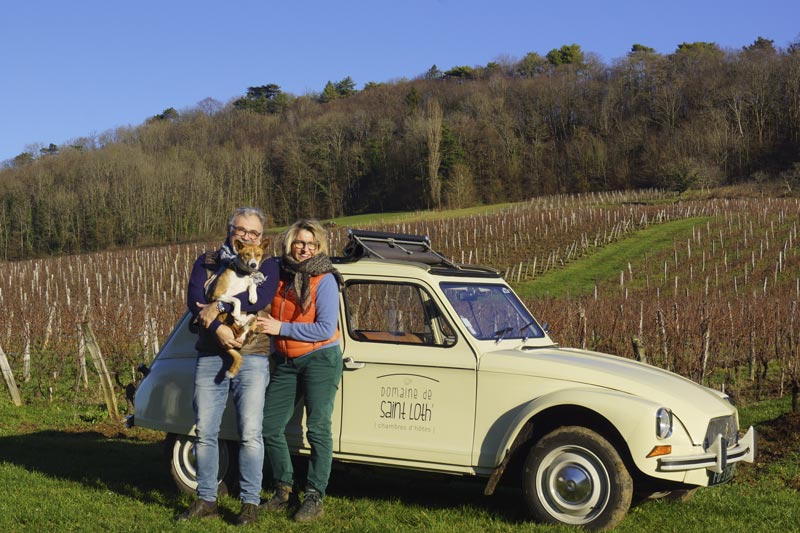 Her, Him, Them
Born in Provence, Véronique has migrated northwards and lost her southern drawl along the way. She was finally seduced by the geographical, cultural, culinary, and economic qualities of Alsace and decided to settle there. It is in a major Swiss museum that she was able to indulge in her passion for Beauty and Art. A 'slasher' at heart, she continues to work as a consultant for museums.
Robert is from Alsace and has a long career as a computer engineer behind him. Motorbike, car, and aviation enthusiast since he was a boy, it was at the age of fifty that his dream of flying finally became a reality after obtaining his pilot's license. Robert is a passionate gardener and the gardens are the perfect place for him to embrace this passion and grow his organic vegetables.
Véronique and Robert met whilst wine tasting, and buying this beautiful dwelling in Jura is the fulfilment of their desire to undertake a project together in the heart of the vineyards. To Véronique, open-hearted and inquisitive by nature, welcoming guests in this beautiful abode comes naturally, and Robert loves meeting new people and chatting about his passions.